Decor Desirables from Boca do Lobo
At Decor Manzil, we're always on the lookout for exceptional design and this month, we're crushing on Portugal-based design house Boca do Lobo.  What makes the brand so memorable is their design philosophy that revolves around reviving the brilliance of  old and forgotten arts. With that, using materials and techniques that showcase a marriage of the traditional, evolutionary and the experimental.
Gilded design is on our list of must-haves this season. That's why we're bringing you a few hand-picked favourites from this design power house. In fact, so many of the brand's pieces are reminiscent of classic jewellery. It's hard not to fall in love with them.
Crochet Chest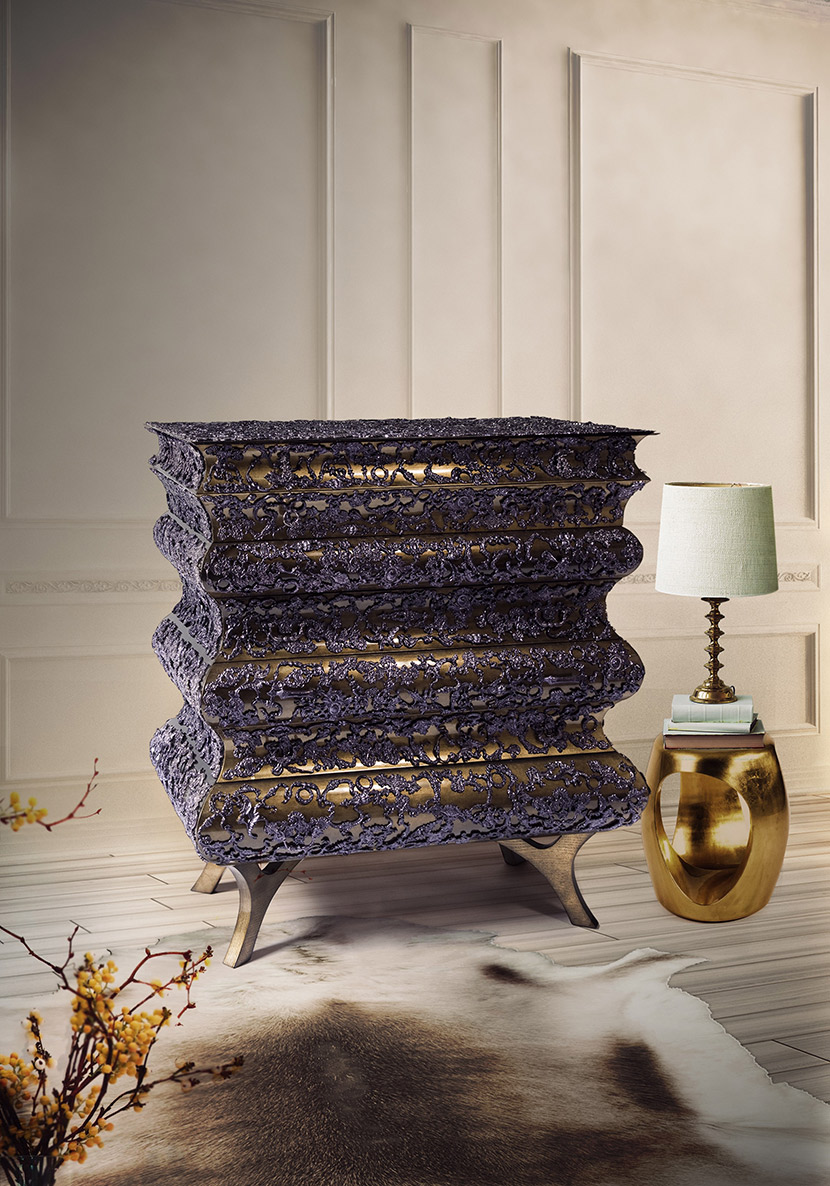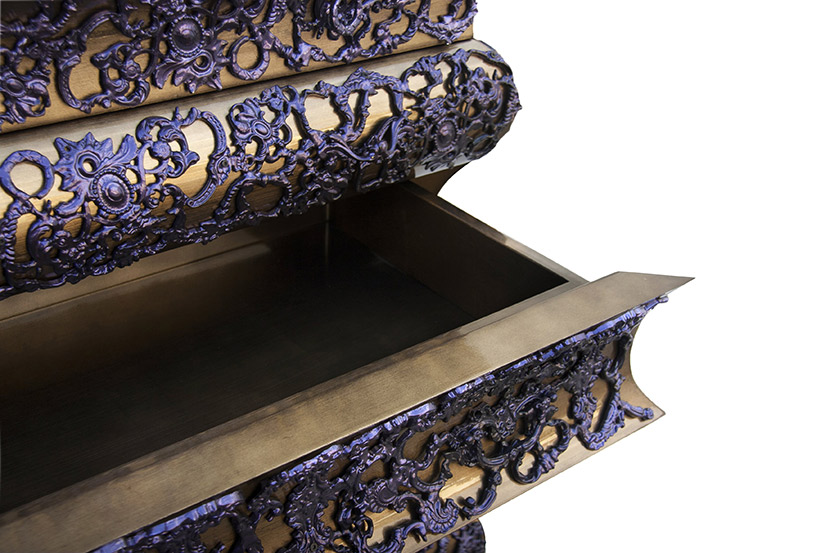 Like the name suggests, this sensational piece of furniture borrows inspiration from the age-old art of crochet knitting. The wooden crochet chest is a mind-boggling work of design that suggests  a modern reinterpretation of this traditional technique. So, what you see here is a mix of both fantasy and heritage. The design is rich in texture and boasts of varied stylistic innovations. The chest has been finished in gold leafing and translucent black and a high gloss varnish, while the handles have been nickeled and then varnished.
Here's another variation of this rich and decadent design. This one makes for magnificent nightstand.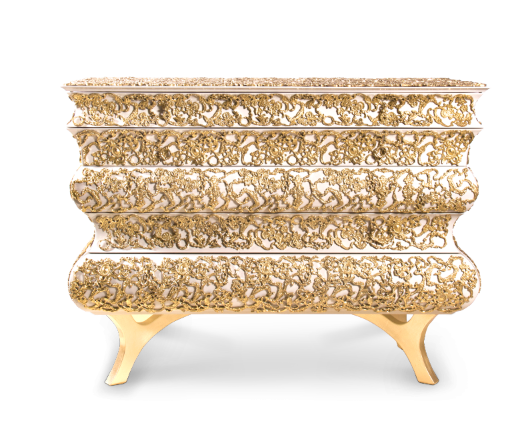 Diamond Emerald Sideboard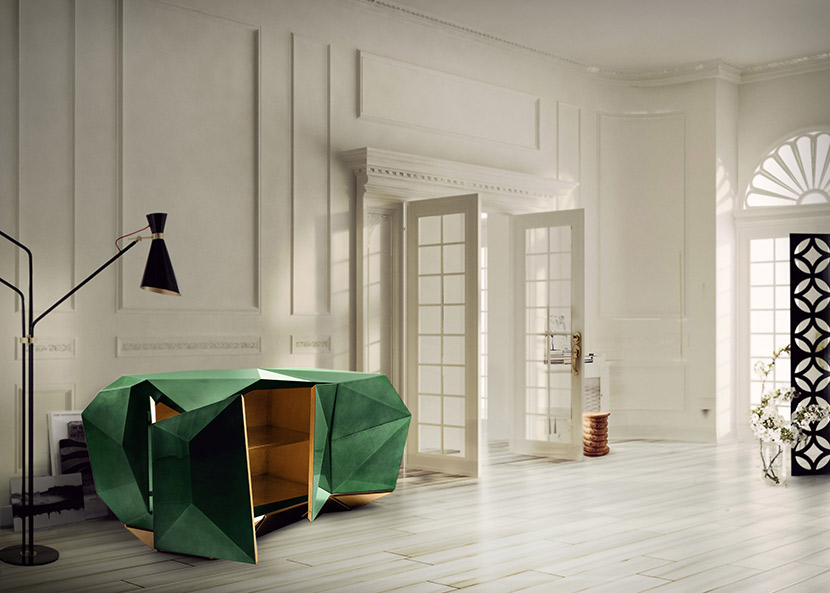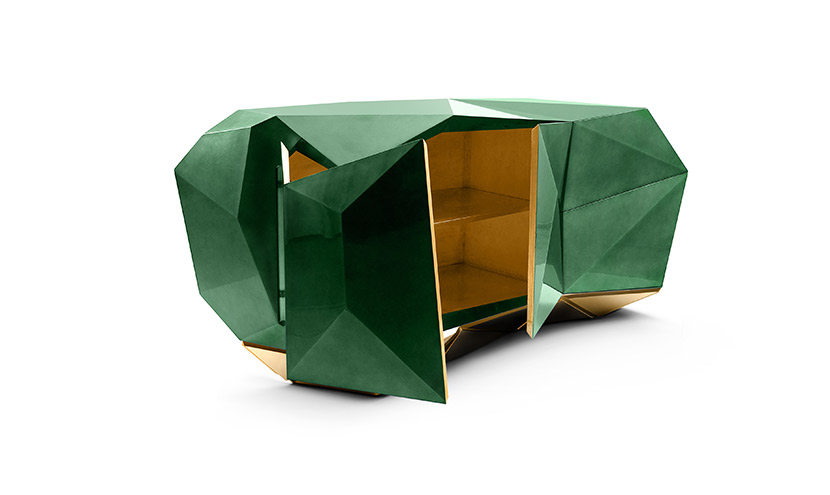 The Diamond Emerald Sideboard takes inspiration from Gothic furniture of the Romantic era. While its form is suggestive of a precious jewel, the design is highly-functional too. Unlike the Diamond sideboard, this one  features three sculptured doors that open up to reveal a  gold-leaf interior complete with shelving and two drawers. The exterior boasts of silver-leaf finishing with translucent emerald green high gloss varnish.
Here's a look at its predecessor: The Diamond Side board
Filigree Mirror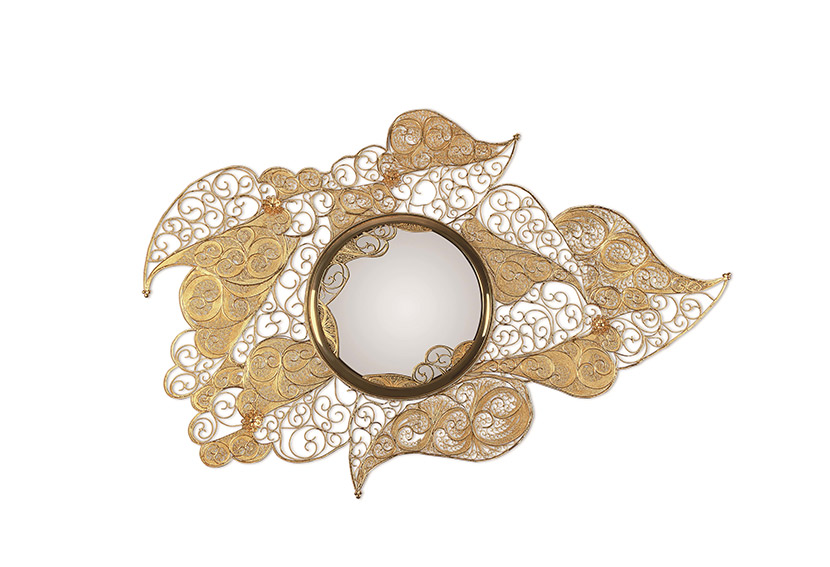 With the Filigree mirror, Boca do Lobo looks yet again to the past to present their contemporary interpretation of one of the most cherished forms of jewellery making, Filigree. This extraordinary and one-of-a-kind piece has been completely hand-crafted, using additional techniques like hand-hammering and polishing. What's more, the design incorporates age-old artistry to arrive at a form that evokes Portuguese culture and history. As far as materials go, the mirror has been crafted from brass cords gilded in 18K gold.
Emporium Fur Chair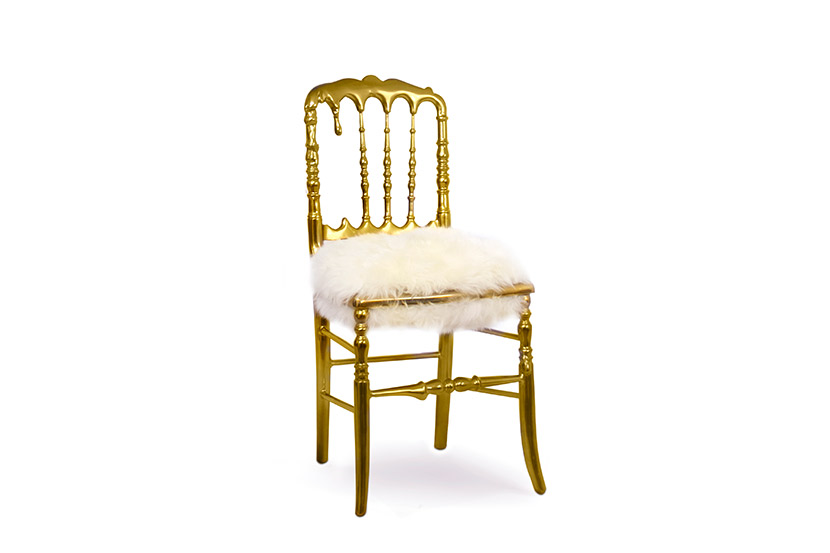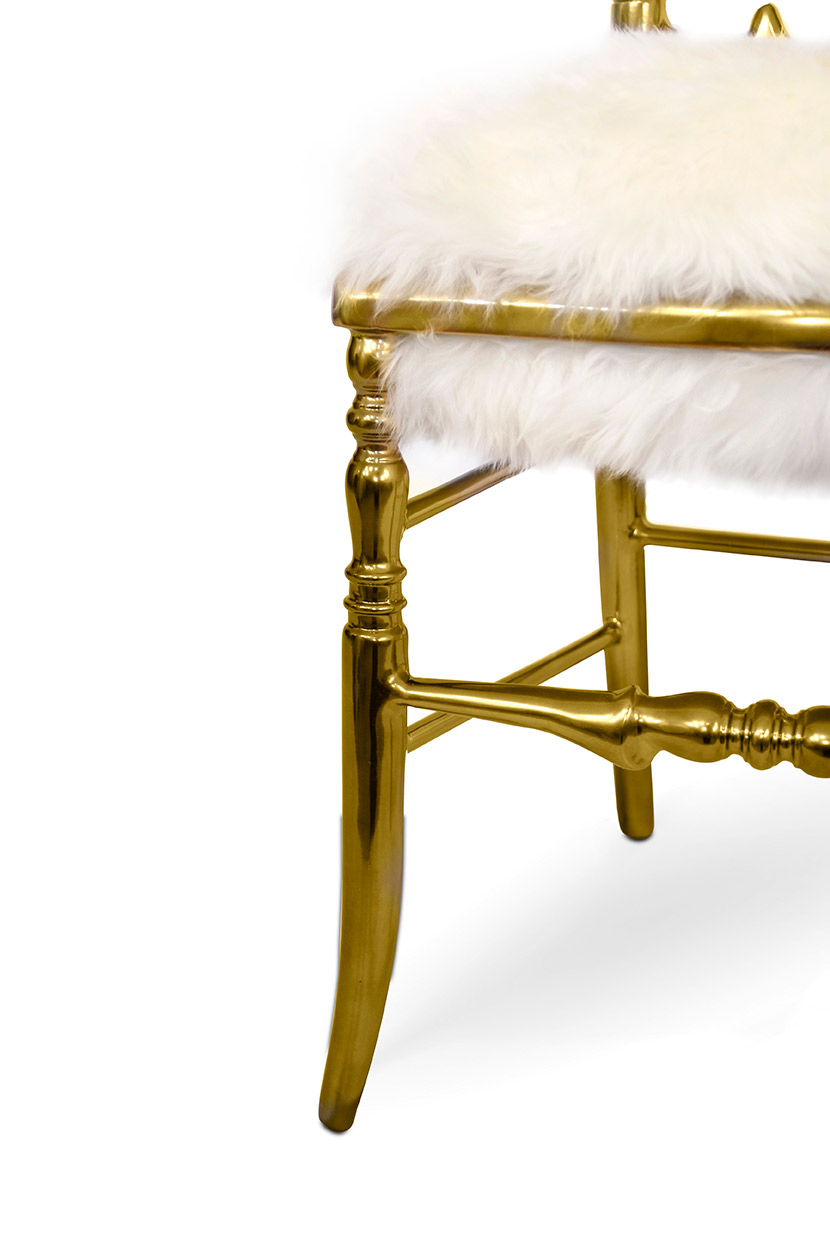 The handcrafted Emporium Fur Chair is one of our favourites. The design spells fun and liveliness while also questioning the boundaries of space and material. The chair is functional and ideal for seating at a dining table. However, its striking and sophisticated form elevates the Emporium fur chair to a work of art.
Ditto with the design of the No 11 Dining Chair.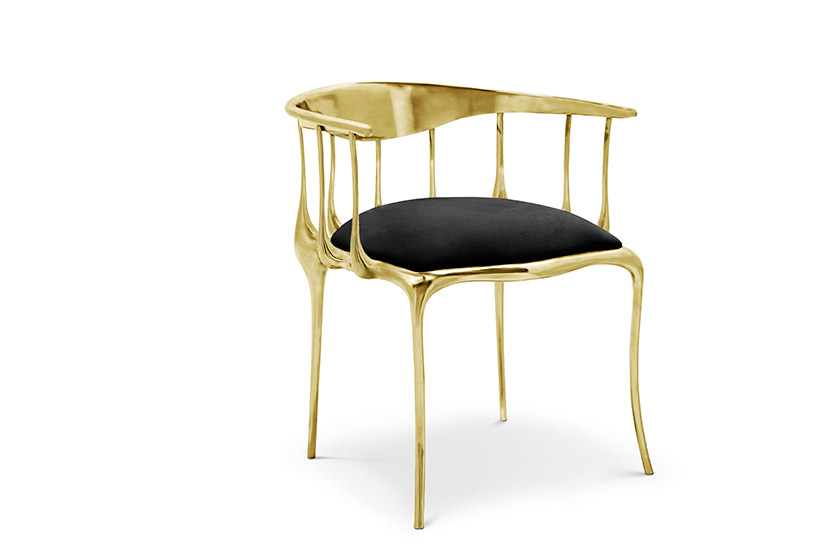 Newton Lamp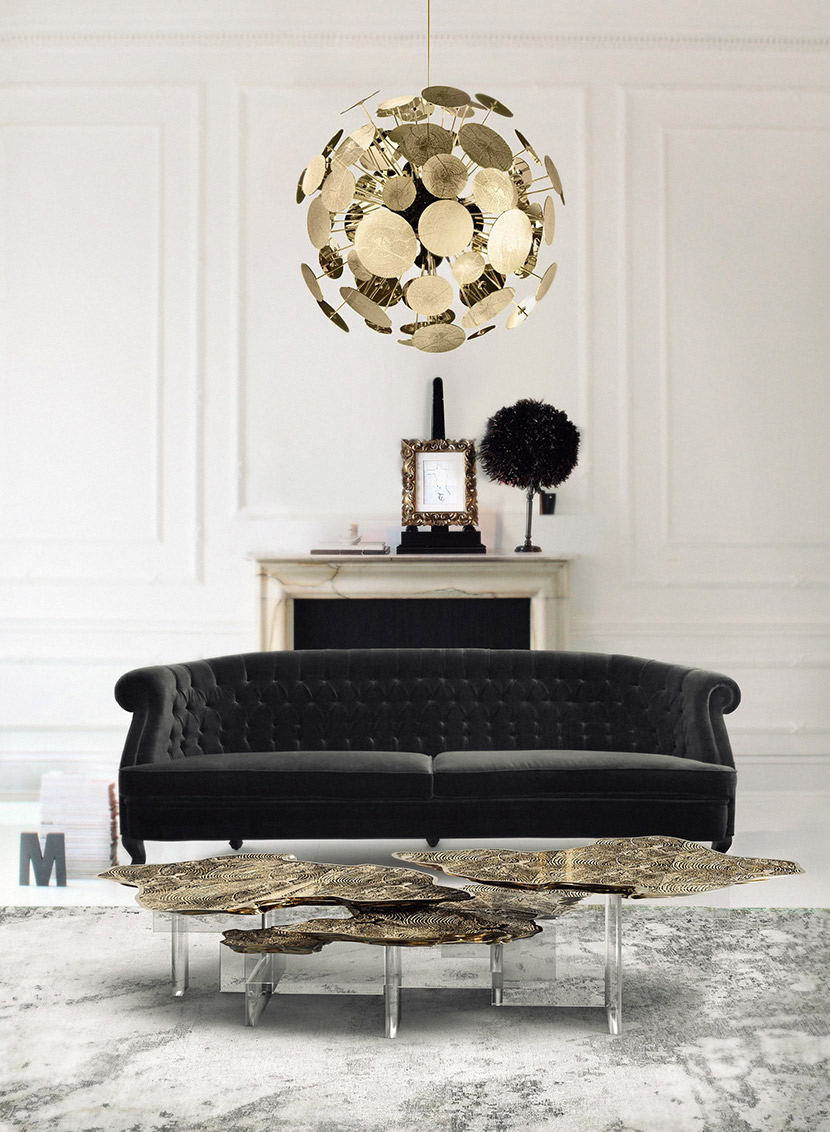 The Newton Suspension Lamp is a sculptural masterpiece; in that the design is composed of several gold-plated brass discs. This ultra-luxe statement lamp is inventive and has been handcrafted to perfection.
For more jaw-dropping design by Boca do Lobo, visit: www.bocadolobo.com
All photographs courtesy: Boca do Lobo
Collection: Limited Edition