Interview with Kamelia Bin Zaal, Landscape Designer Extraordinaire
Kamelia Bin Zaal is a nature enthusiast and a practitioner of creating drool-worthy garden spaces.  She is remarkably-skilled and a force to reckon with in the sphere of landscape design in the Middle East. Kamelia's love affair with outdoor spaces began early in life. Today that love has translated into a phenomenal body of landscape design work in Dubai. It has captured not only local interest, but also won her international attention and acclaim. In fact it was Kamelia's extraordinary show garden titled, Seal of the Prophets, at the Gardening World Cup in Nagasaki, Japan in October 2016 that won her the silver gilt and the best lighting awards.
In this interview with the landscape designer extraordinaire, I find out what inspires the lady, what matters most, landscape sustainability and where she will go next!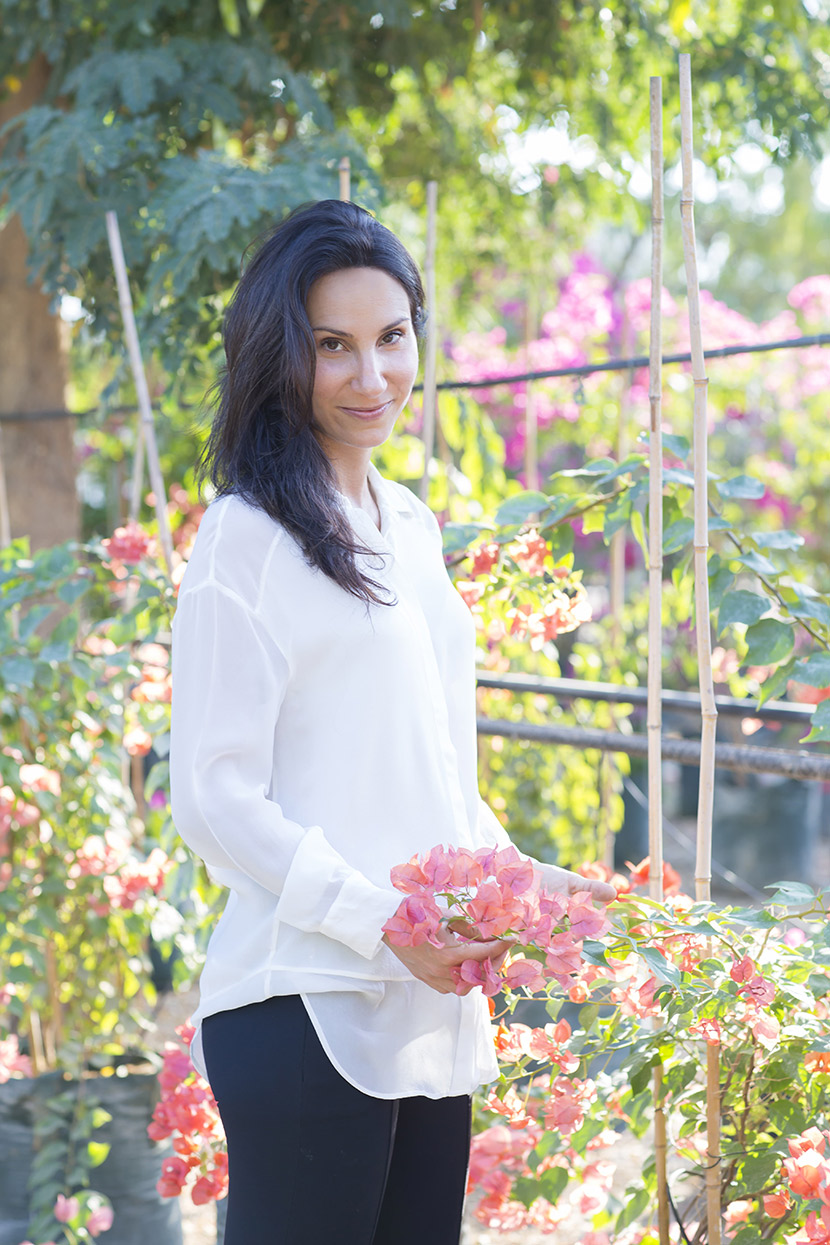 What is it about nature that draws you in so deeply?
I think we are all intrinsically connected to nature; every human being is connected to their surroundings whether they acknowledge it or not. I have always loved the outdoors and felt the need to be in and around it. Nature is incredible in its resilience, strength, adaptability. I cannot help but have the utmost respect and awe for it.
At what point did landscape design become a career choice for you?
As a career I had chosen to work in the Government of Dubai. I followed this path for four years working in various departments like the Economic Department, Dubai Press club, and Dubai Internet City. However, I felt that something was amiss. During this time my father was developing his ideas for Al Barari, talking about plant nurseries and maybe a horticultural college. It was then that I suddenly thought of garden design and one month later I had enrolled and was studying at the Inchbald School of Design in London.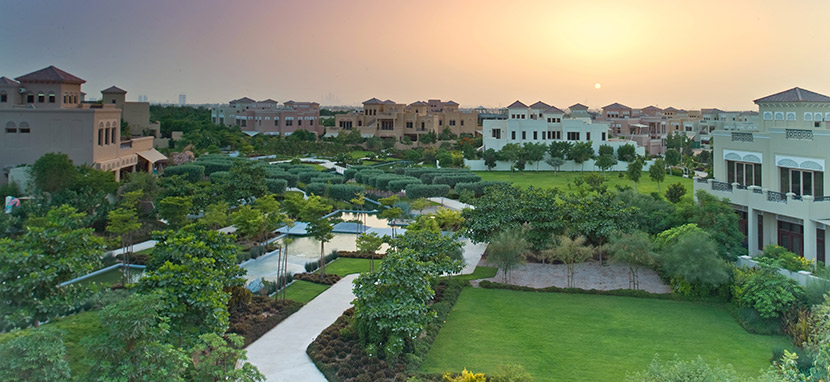 What goals did you set out with when you started your practice in this field?
To bring the indoors out. I believe that the detail and atmosphere you create in interior design can be applied to the outdoors. It is important for me to ensure that my clients personalities are reflected in the designs or the theme of the project overall. We have to complement not only the architecture, but also create an atmosphere for the individual, family or community living there to enjoy.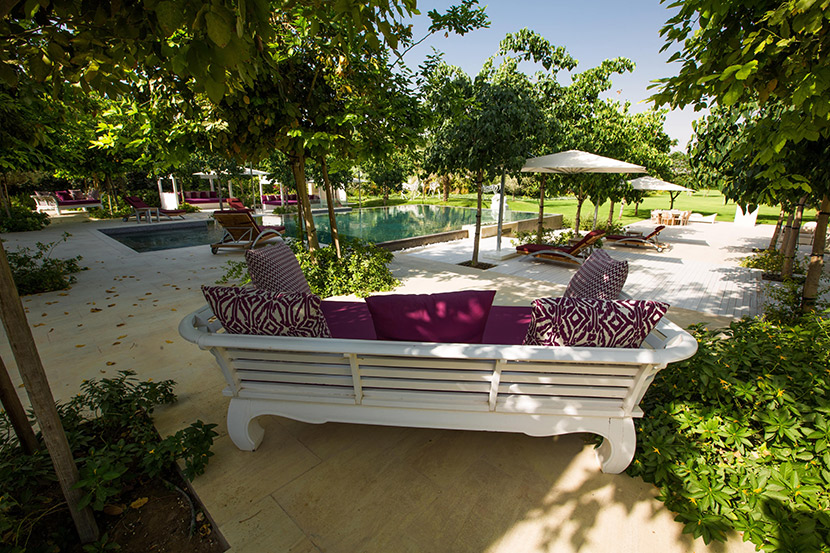 How fulfilled do you feel now, after all these years of work? 
Landscape and garden design is a very dynamic profession, and that's what keeps it so interesting. I love working outdoors; it makes me very happy.  I believe in continually striving towards my goals without losing perspective and of course enjoying the now. Achieving UAE's most sustainable and lush landscape, Al Barari has  been one of my best achievements along with winning a Silver Gilt medal at the Chelsea Flower Show in 2015 and the Gardening World Cup in Japan last year.
What is successful landscape design according to you?
A successful landscape is one that belongs not only to its surroundings but is  also functional and practical at the same time. In relation to architecture, there should be a correlation between the design of the building and its surroundings, either softening the architecture or complementing it. A landscape design changes through the seasons and so, should work and be used throughout the year.  Exterior spaces should be a continuation of your interior. For me personally, it's a success if I have managed to pull people outside to live in the garden and use it as an extension of their home and lives.
Sustainability is a large part of what you do as a designer. How conscious is the Middle East in general when it comes to sustainable landscape practices?
Sustainability is very pivotal topic with regards to landscape practices and has been for a while here in the Middle East. The Abu Dhabi Urban Planning Council have created a sustainability initiative called Estidama, (Arabic for sustainability). Its ultimate goal is to create an ever-improving quality of life for the residents of the Emirates on four equal pillars; environmental, economic, social, and cultural sustainability.
What's new on your plate at the moment?
Currently, I am working on a few projects, the most interesting one being KOA Canvas, a development by my brother, Mohammed Zaal. It's interesting because the plants are 80 % indigenous and 20% native or adaptive varieties.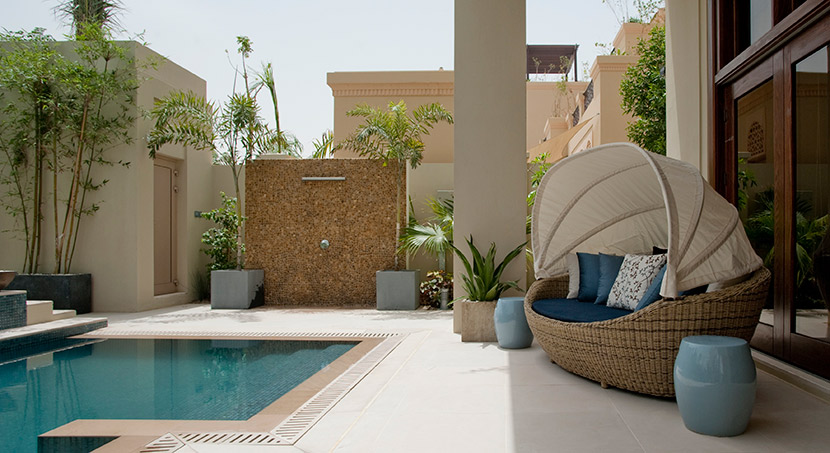 Is there anything interesting or fascinating that you're currently studying or experimenting with?
I am currently researching about the use of indigenous plants. This is a direction that I want to take with all my future projects where possible. As an Emirati I feel I have a responsibility to support Government initiatives like Estidama.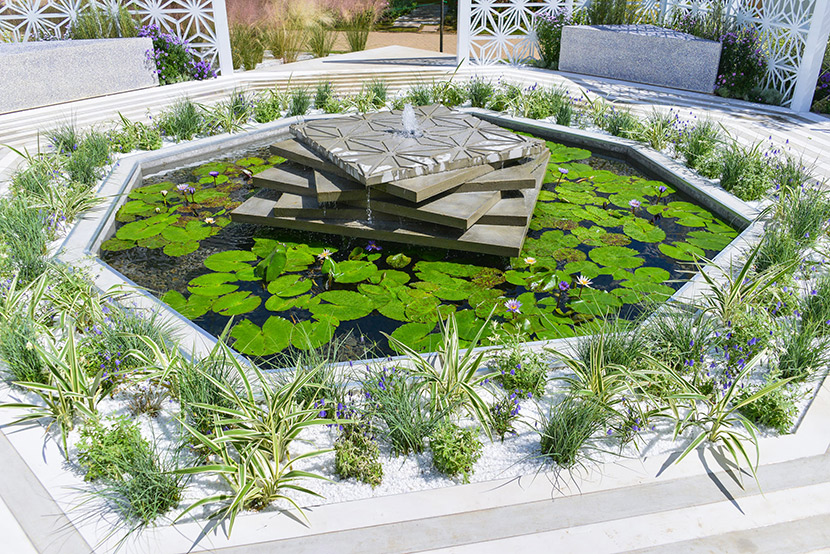 I read somewhere that you dream about creating a contemporary Islamic Garden…
I believe the UAE is such a positive and progressive Islamic country. I also believe that as we are an example to the rest of the world of how religion, culture and development don't have to be a contradiction to each other. That's why I feel that a contemporary Islamic Garden design would be the perfect symbol for representing who we are. Cultural tourism is the main reason why people travel to explore and learn about other cultures.  Our religion is part of our culture and so, to interpret it through contemporary landscape design and reflect that identity would be a dream come true.  Gardens are transcendental spaces and have universal appeal, irrespective of one's religion.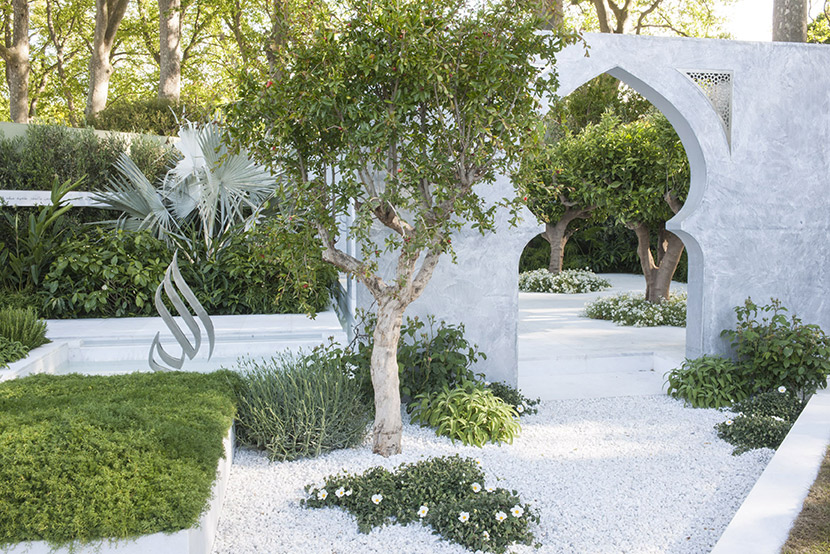 What word of advice would you give to homeowners who want to do some landscaping in their backyard or front yard? 
Firstly, think about how you are going to use the space. Do your children need a play area; do you dine in the garden, do you want to relax or be active in your garden? All of these effect how the garden should be laid out.
Secondly, in this environment shade is important.  You need to think about whether you want to build a shade structure or use trees to naturally shade the parts of your garden you will use the most.
Thirdly, make sure you position your plants in the correct spot. Some plants like shade, others partial shade and others full sun.
Overall think of your garden as a continuation of your interiors. Having a beautiful garden nurtures the soul and in today's society, it's important to balance our lives.
All images courtesy: Kamelia Bin Zaal