Salon Design with a Difference
Award-winning boutique interior design firm Pallavi Dean Interiors has crafted a unique ladies salon space that embraces both masculine and feminine characteristics of beauty. And, despite its limited area, Pallavi's space planning genius has transformed it into a thing of wonder and awe! Let's dive in…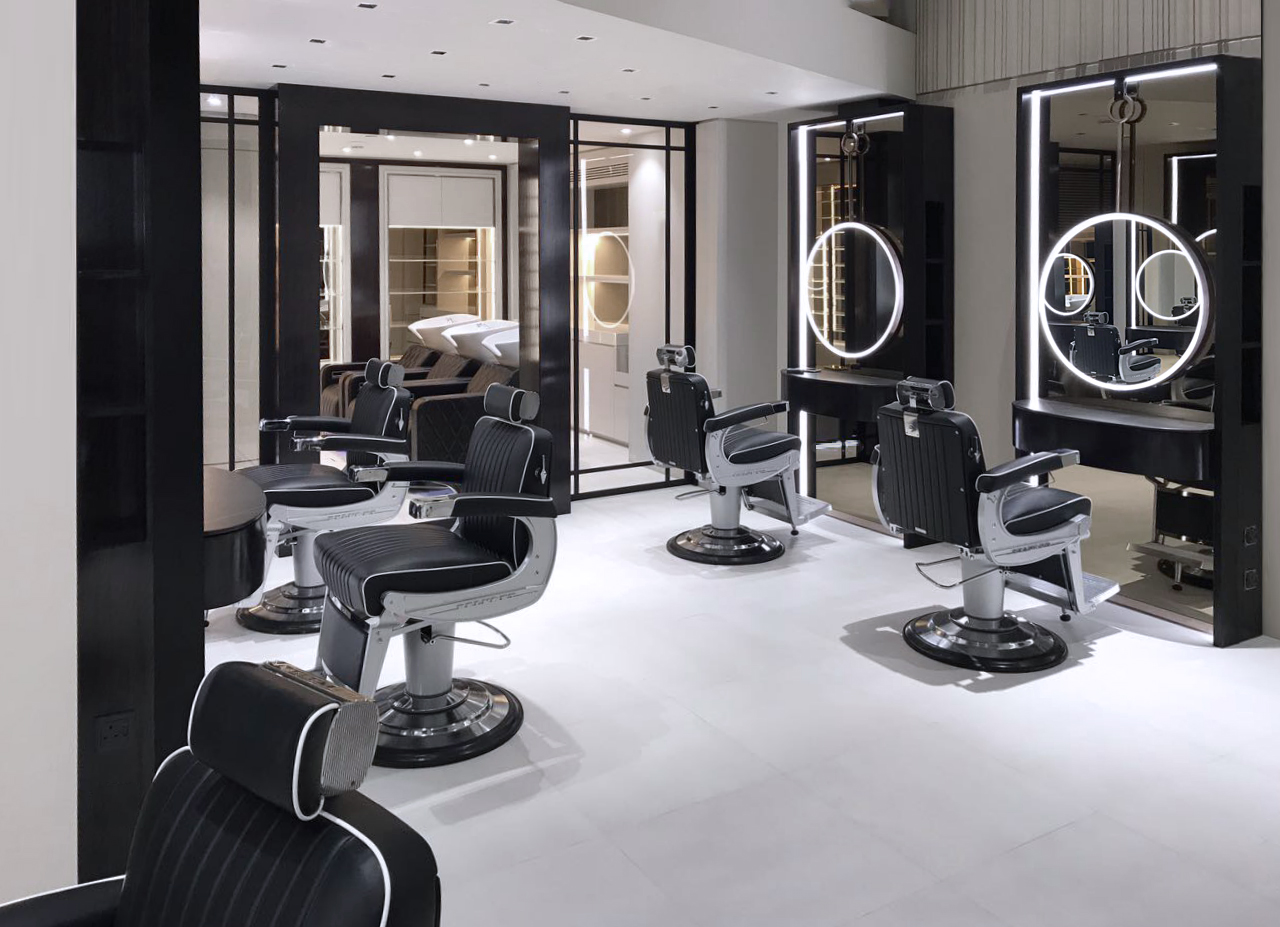 Located inside the Jumeirah Al Naseem hotel, Mrs B Salon makes an incredible first impression. It's luxurious, state-of-the-art and attracts attention with its distinctive and individualistic identity. In a market that is overcrowded with ladies salons and cookie cutter designs, Mrs B Salon makes you sit up and take notice with a design narrative that suggests androgyny.  It's an unusual concept for a ladies salon in this region and yet, the finishing and functionality of it will leave you awestruck. The inspiration for the theme was the result of the client's love for sea horses. Imagine that!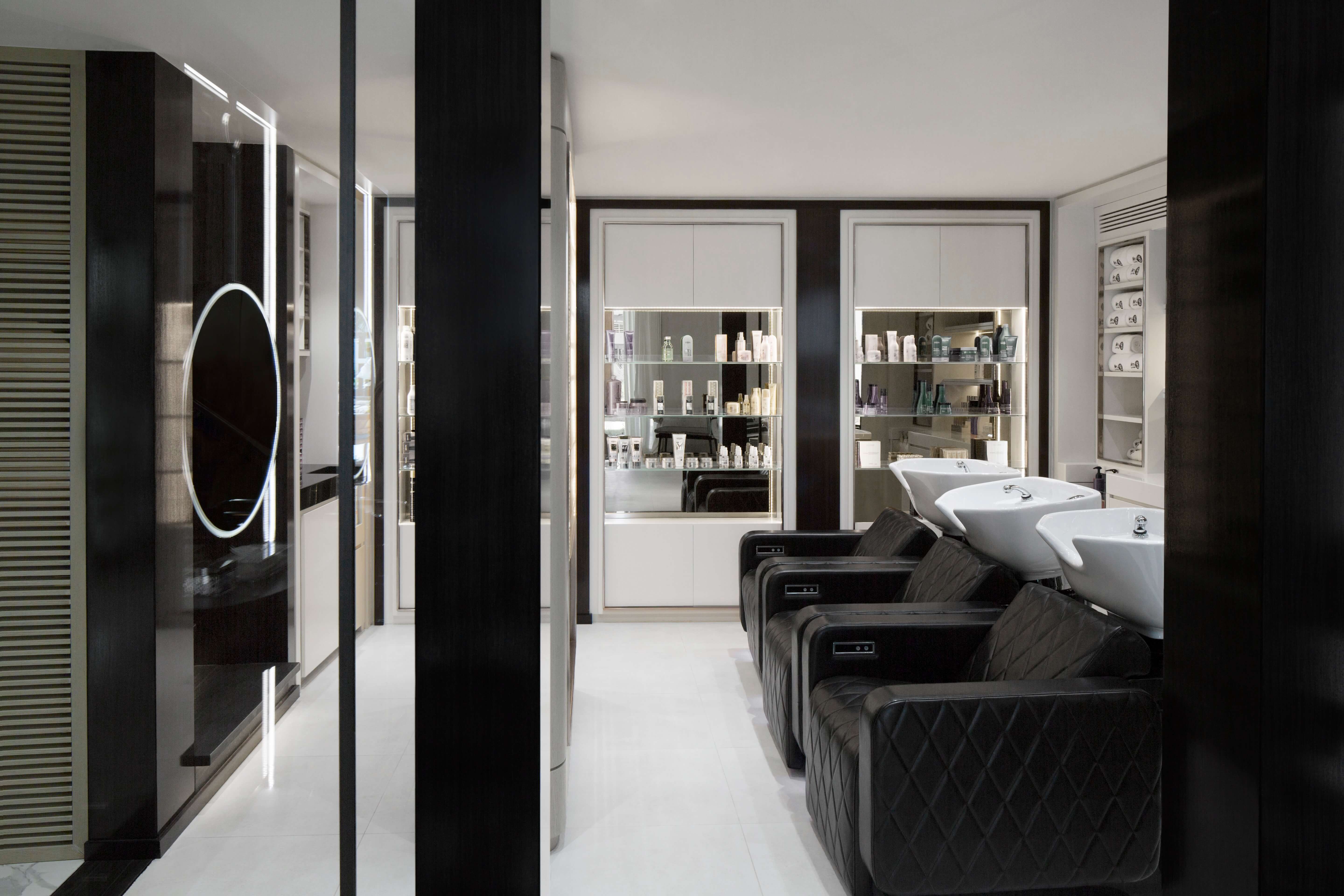 It now translates into a space that is not only about celebrating being pretty, rather it's the hallmark of a woman who is confident, bold and is on the same level playing field with a man.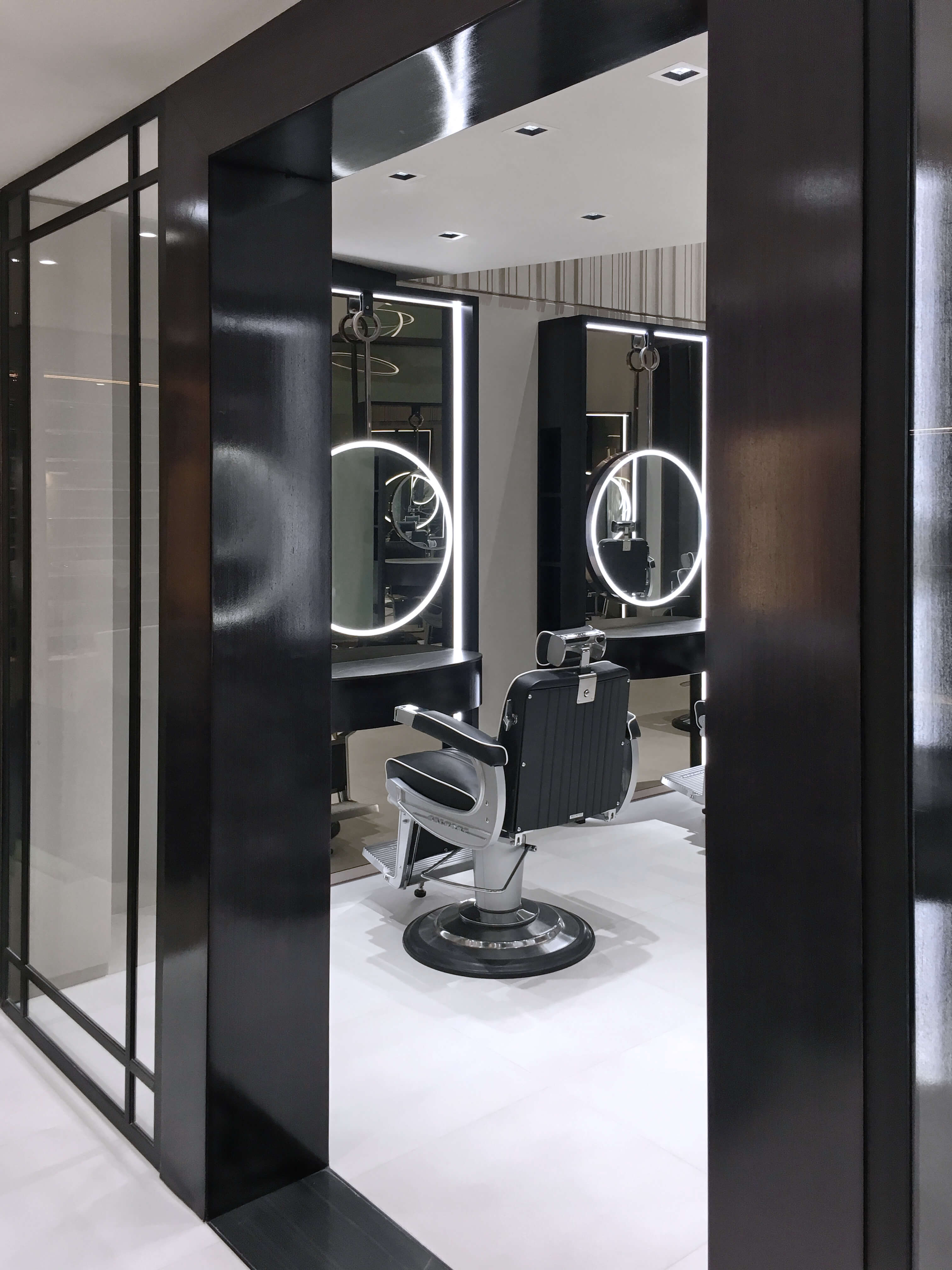 When interior designer Pallavi Dean was approached with this project, she was presented with a very tall order for a tiny space. "We were asked to maximise the floor plate and create segregated areas for different functions like: hair wash, styling, manicure, spa, pedicure, makeup, reception + waiting, staff pantry and storage. All this within an area spanning 64 sqm," adds Pallavi.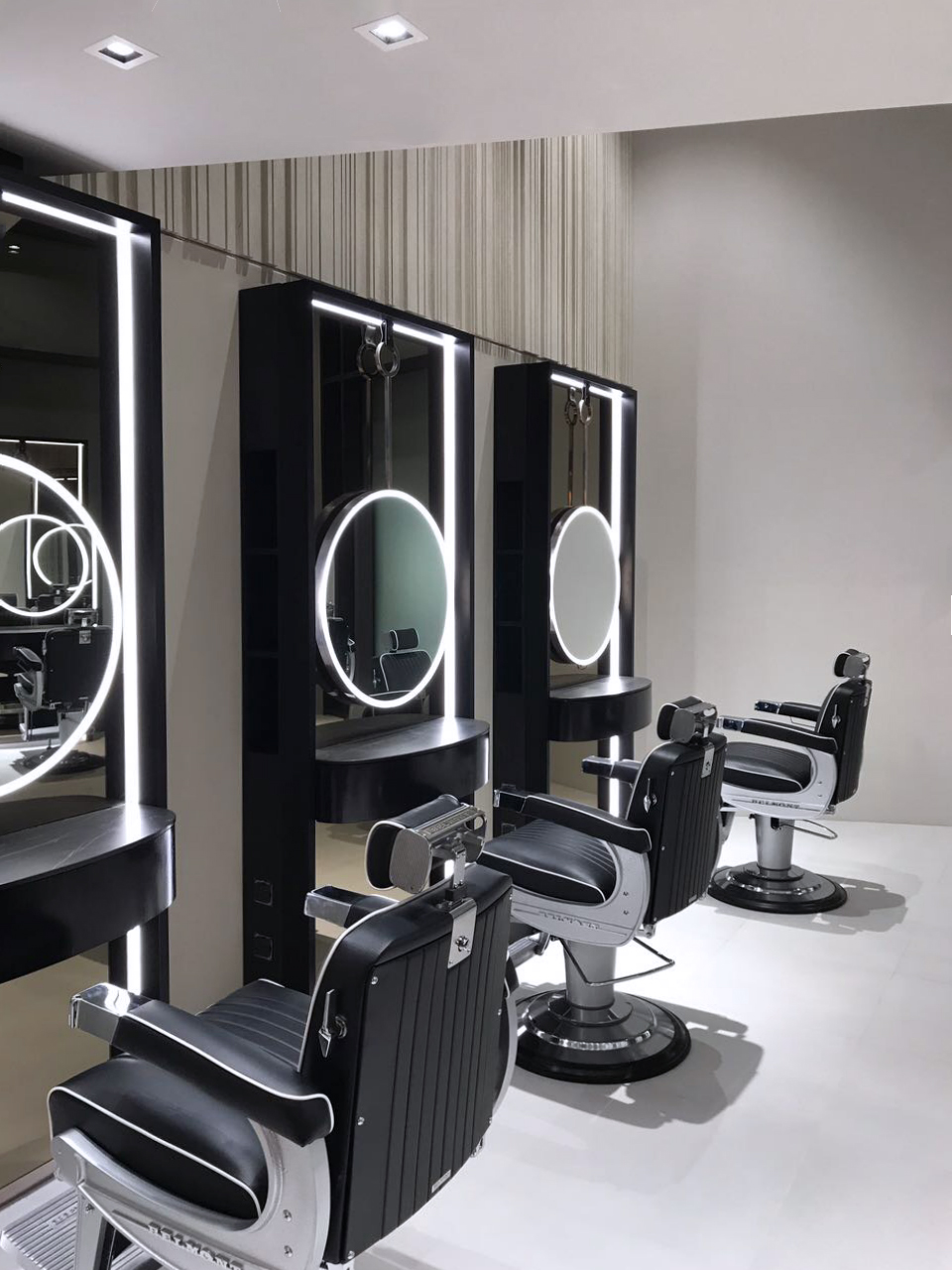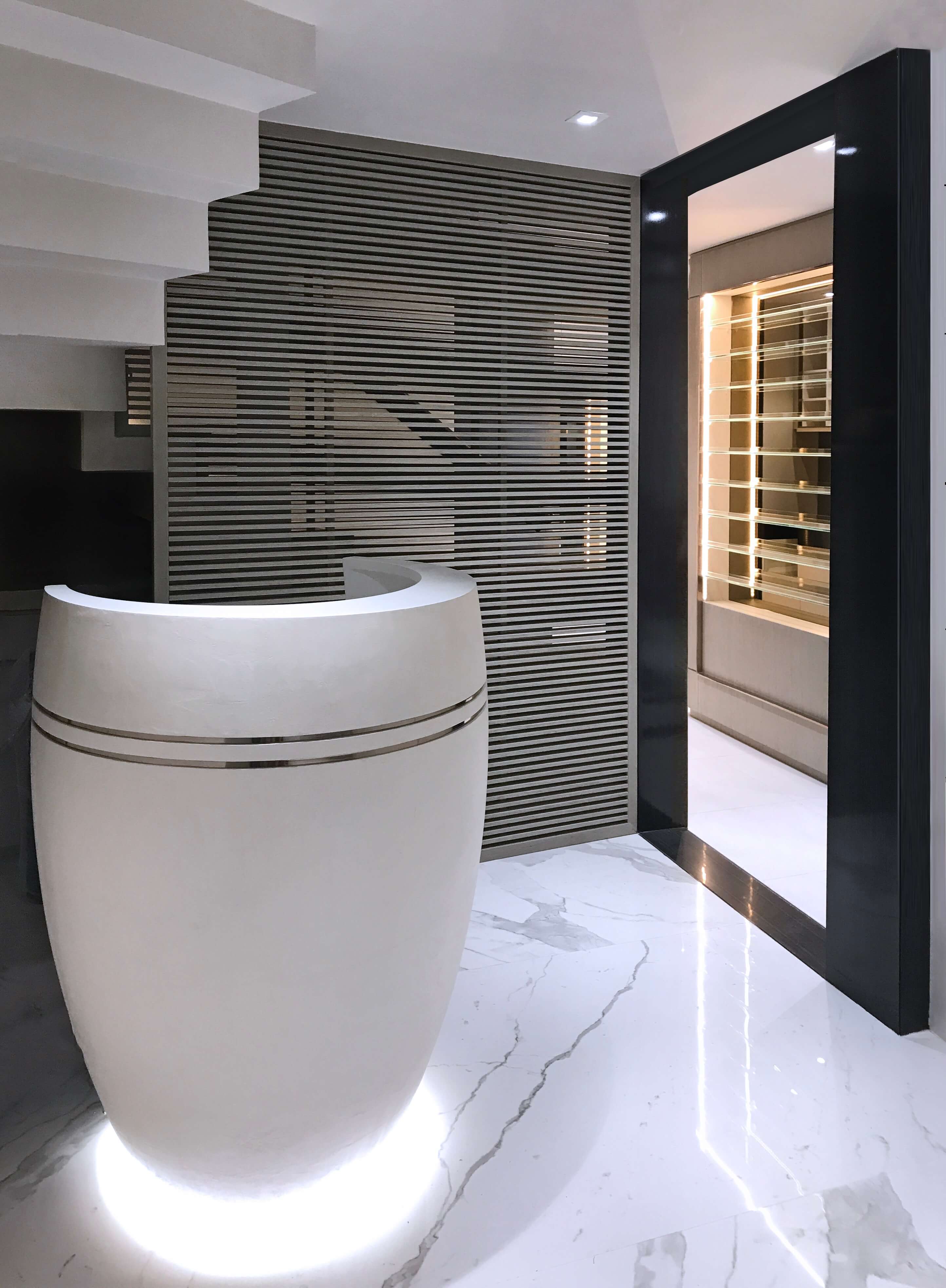 In the beginning, Pallavi worked closely with the client to understand the return on investment she was looking to make. Based on her findings, the designer proposed a mezzanine level that would help create separate areas based on function without making the space seem claustrophobic.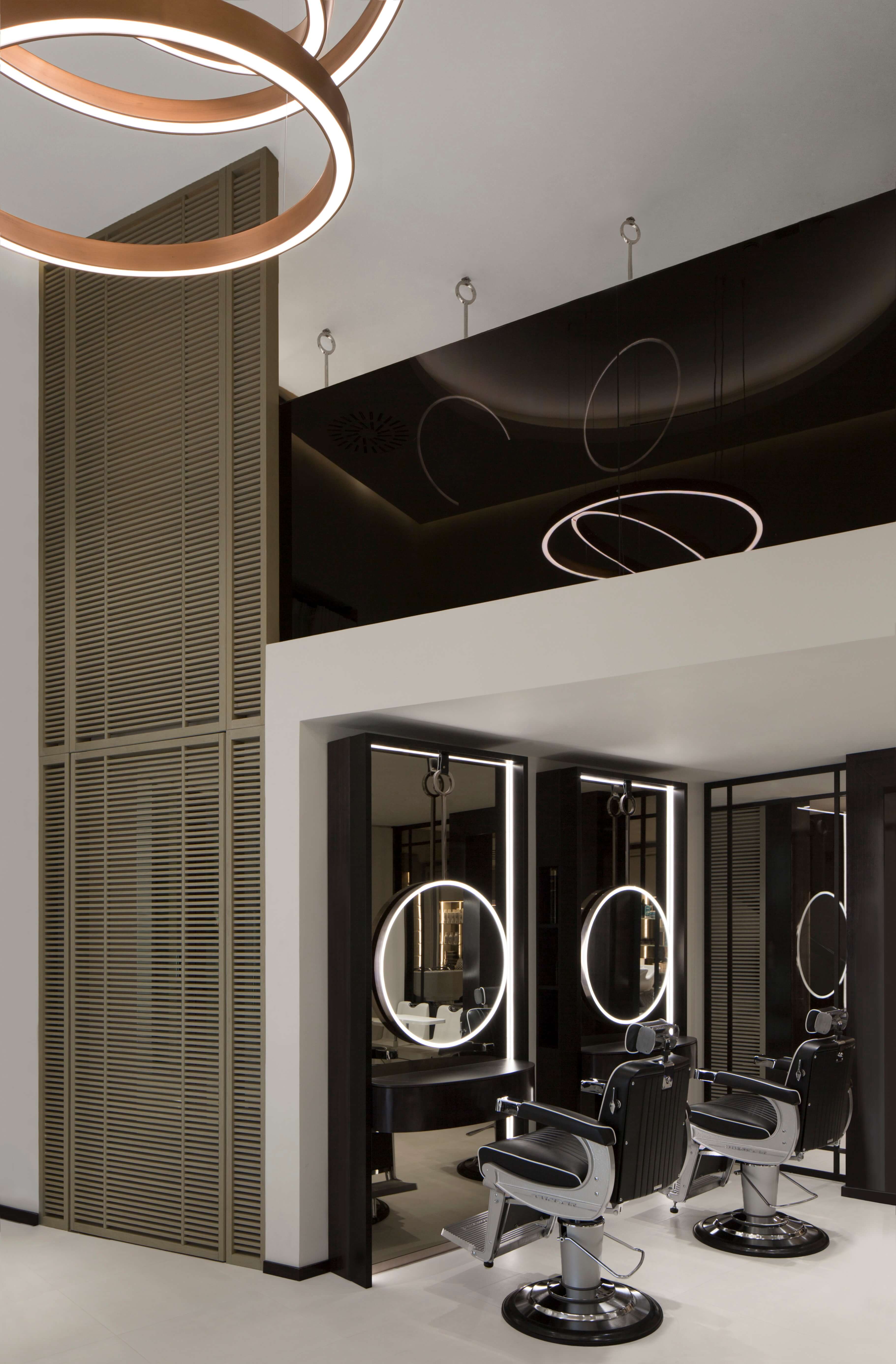 The mezzanine and the U-shaped stairway are some of the most striking features of this salon design project. They lend to the interiors without compromising on the sense of space and volume.  Pallavi says, "You will notice that the double volume space is where the main styling stations are located. The access door to the styling area extends all the way to the mezzanine level creating privacy from the reception and making an architectural statement." The design makes an impact visually too; the absence of walls and the presence of reflective surfaces and smoked back-lit mirrors helps maximise visual space for the user.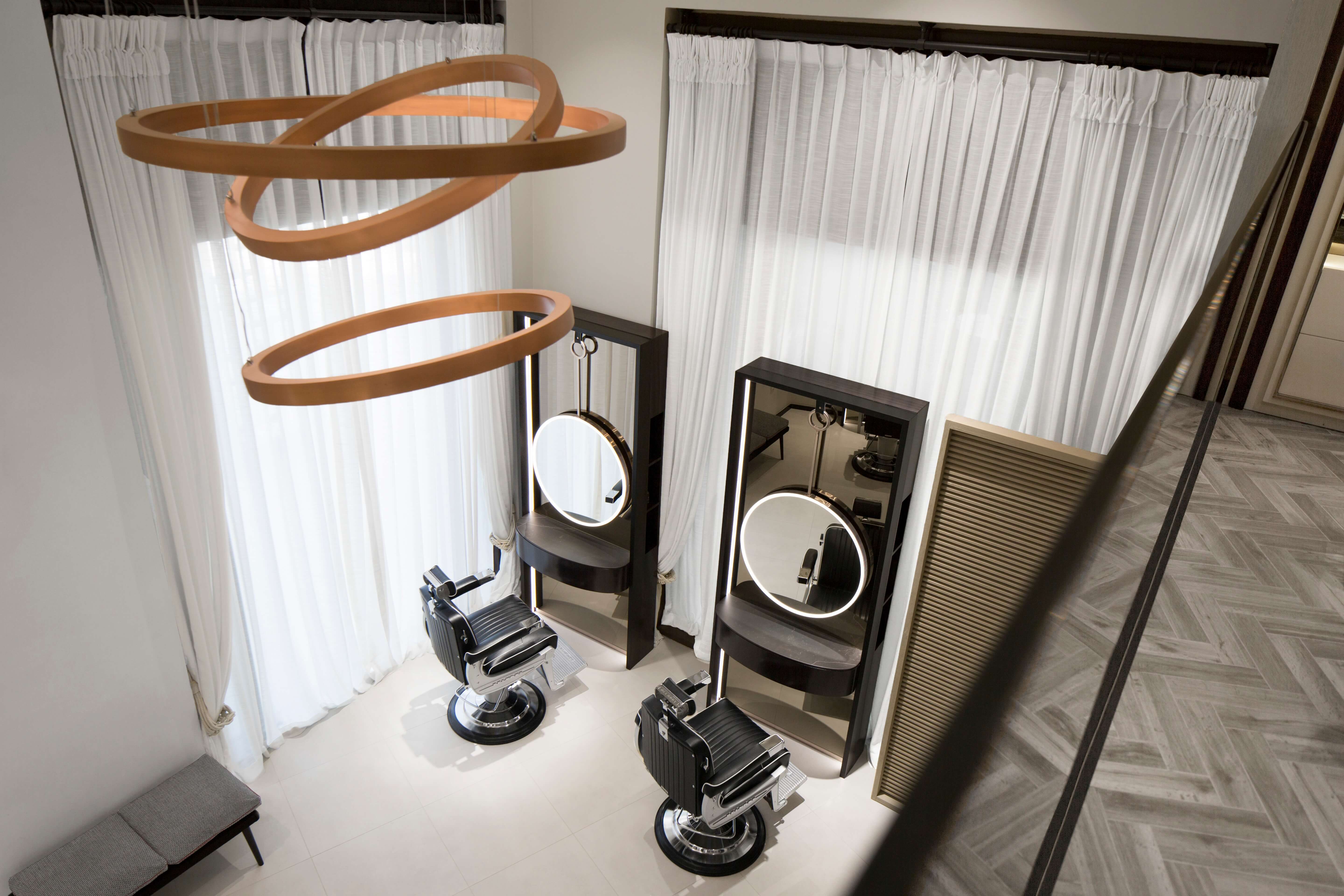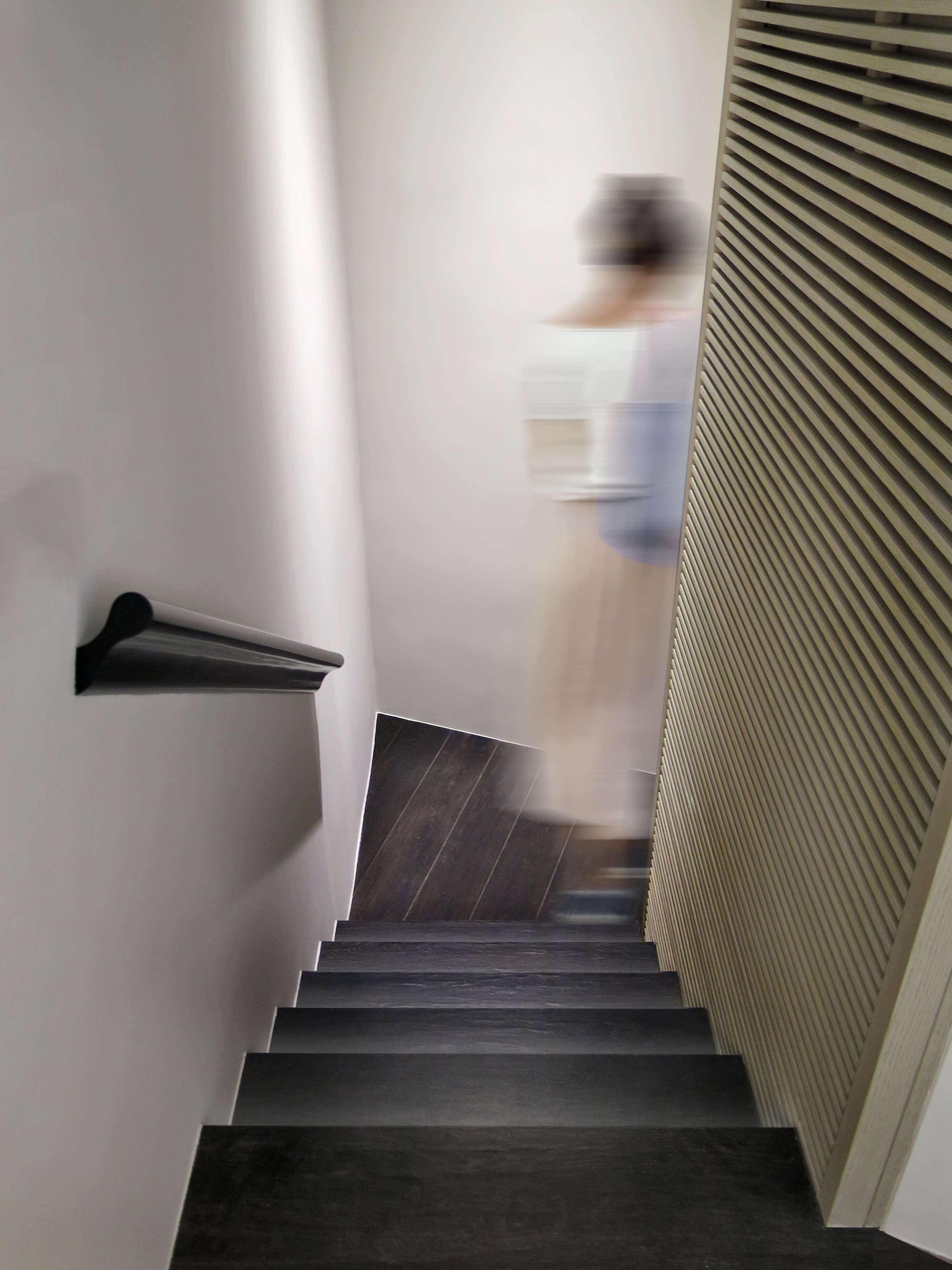 Architectural elements like a double height screen door, smoked glass balustrade and  styling stations with leather belt straps bring in an unmistakeable whiff of masculine appeal. The theme of androgyny runs through the furniture selections too. For instance,  Belmont Takara chairs, an original feature from barber shops, have been used here for clients to receive feminine beauty treatments. The femininity in the design comes through in the use of soft wooden tones, flattering lighting and delicate marble.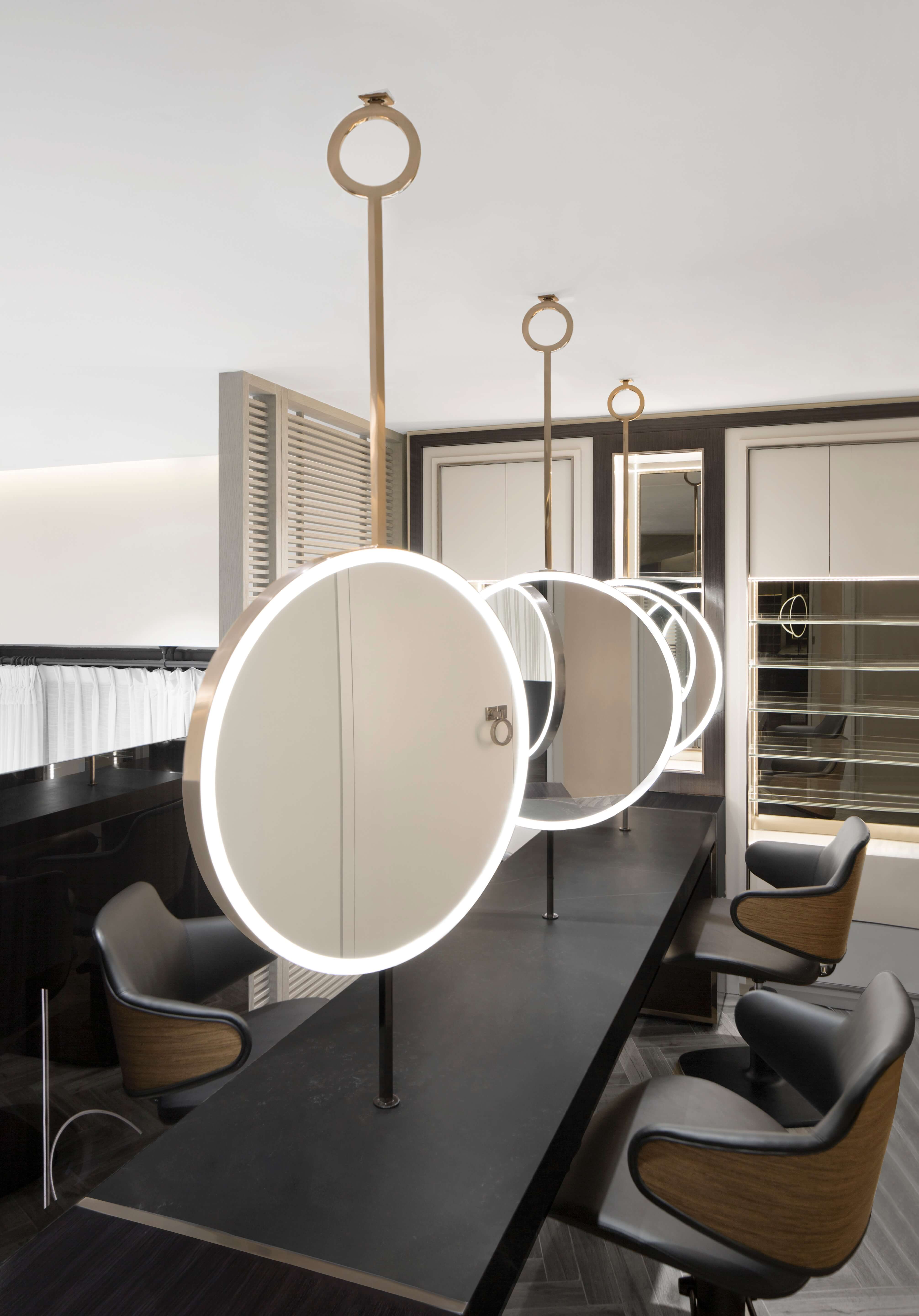 To ensure that no inch of space was left unutilised, the designer added pivoting mirrors to the make-up counter on the mezzanine level, to help the station double up as a manicure table too. Speaking about the project, Pallavi says, "We feel, we influenced the overall business plan by allowing the client to build in additional revenue streams through the design. We spent weeks negotiating alongside the client with the hotel operator to get approvals to build the mezzanine level. This added a whole new dimension to the interior design."
To discover more work by Pallavi Dean Interiors, log on to www.pallavidean.com
All Photographs Courtesy: Pallavi Dean Interiors