Top 7 Tips to Create A Luxurious Bathroom
Whenever you go on a vacation or a luxury hotel, the luxurious bathrooms of these hotels make you want to stay there forever. While it might not be convenient for everybody to get a similar bathroom designed for their home, there is no reason why you can't get your own little luxurious space at home using some simple tips that do not cost you an arm and a leg but can transform your bathroom space completely. Here are our top seven tips to create a luxurious bathroom:
1. Choose your Flooring Carefully and look over Standard Tiles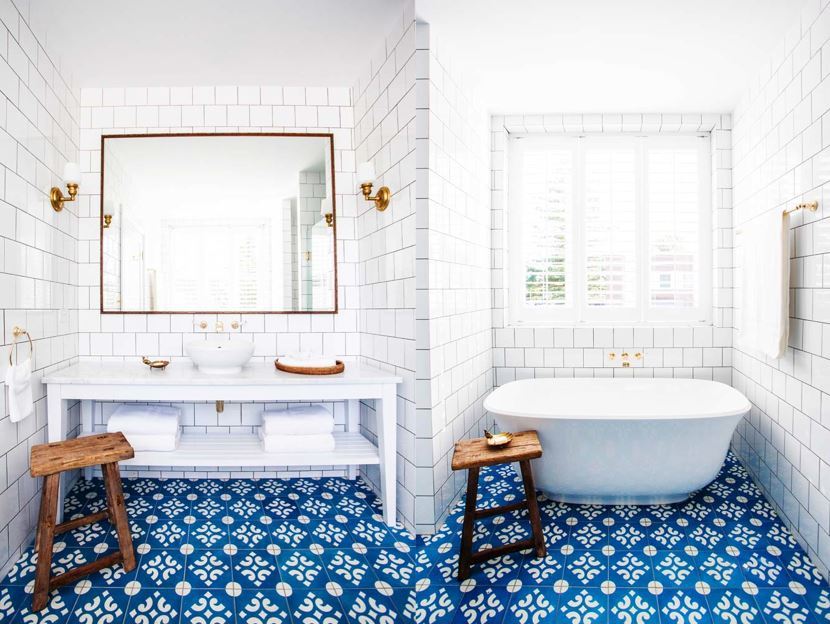 Photograph Courtesy: Freshome
For any bathroom, it is the floor that creates the most impact in the eyes of anyone who uses the bathroom. For the same cost, you can create a luxurious floor by switching standard floor tiles with accent tiles with geometric center elements to give a new look to your bathroom. You can also go for tile rugs which look like one continuous piece of flooring with an eye-catching center element.
2. Use a different Grout Color for the Walls
You will notice that most hotel bathrooms use a different colored grout as compared to white sanitary grout which looks too common and gets dirty easily. You might not know this but darker grout costs as much as white sanitary grout but it can make your bathroom stand out with its colored elements. You can also go for a combination of white and dark grout to make an illusion of light and space in the bathroom.
3. Invest in Freestanding Bathtubs to give a Clean Look
One of the biggest investments in any bathroom is the bathtub and instead of buying a regular bathtub, go for a freestanding bathtub which looks luxurious and adds a modern vibe to your bathroom space. You can go for a clawfoot tub for a vintage look or a modern stainless steel tub for a contemporary look.
4. Go for a Modern Shower Panel with Chrome Fittings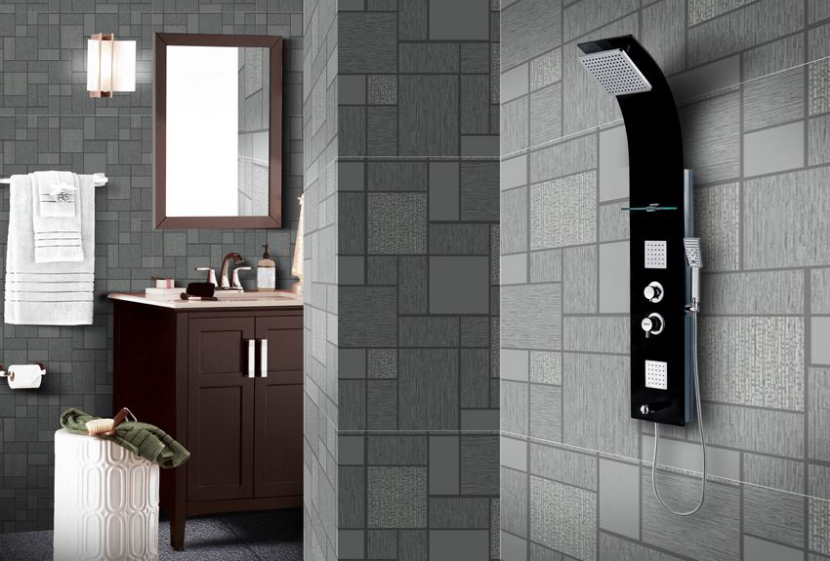 Photograph Courtesy: 3D Warehouse
Shower panels can make your bathroom look uncluttered and luxurious with their sleek designs and state-of-the-art features. Pick a shower panel which comes with your choice of shower heads and other features to save space in the bathroom and make your guests awe at your luxurious little space. Shower panels come in various finishes and chrome finish is generally the most stylish. Coordinate all the other fittings of the bathroom with the panel to make it look professionally designed.
5. Add a Vanity Table with a Large Mirror
The one thing which separates a regular bathroom from a luxurious bathroom is the addition of furniture to make the space look elegant and exclusive. You can repurpose an old vanity table or buy a new small table with drawers and install a large mirror on top of it for creating an illusion of a bigger space. Choose the knobs and pulls of the drawers wisely and go to antique stores to get your hands on some designer knobs. Install ambient lights or mood lights to add to the coziness of the room.
6. Create a Walk-in Shower Space with Glass Panels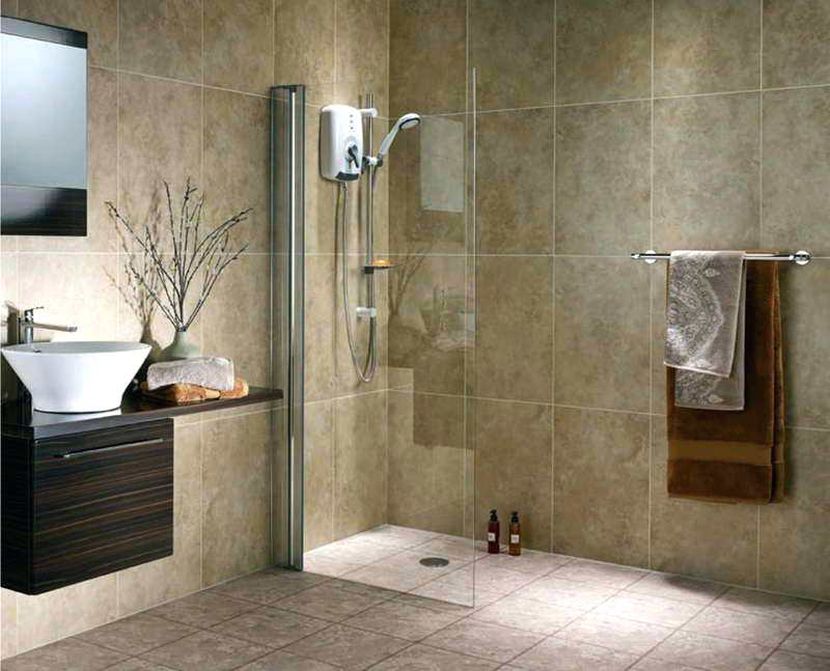 Photograph Courtesy: Guachimontones
If you are keeping a separate shower area along with the bathtub, use a small area to create a walk-in shower with glass panels to separate the area from the rest of the bathroom. This area can also be separated using clean white curtains which will add a pristine look. Handheld shower heads also work well for this area and you can get all these features and more in the shower panel we talked about earlier.
7. Get a Stone Basin Top Designed from Affordable Stone Pieces
While using expensive stone for the whole bathroom might be expensive, you can add a stone element easily with a stone basin top to get the benefits of the visual beauty that stone elements bring to a space. Go to your local stone shop and pick pieces which are remaining in the shop from large sheets to get your hands on some beautiful stones without shelling out big bucks.
So these are the top seven tips to create a luxurious bathroom which work well for new bathrooms as well as remodeling. We hope you will use these tips to create a luxurious space at home to unwind after a long day.
Featured Image Courtesy: Smart Srl