Transforming warehouses: Commercial architecture and design by Marie Laurent
Marie Laurent, Dubai-based architect and designer extraordinaire is in the middle of a very busy time, when I interrupt her for a quick chat and interview. Marie indulges me, taking me through one of her very recent commercial projects, a juice bar at Al Serkal Avenue called Wild & The Moon.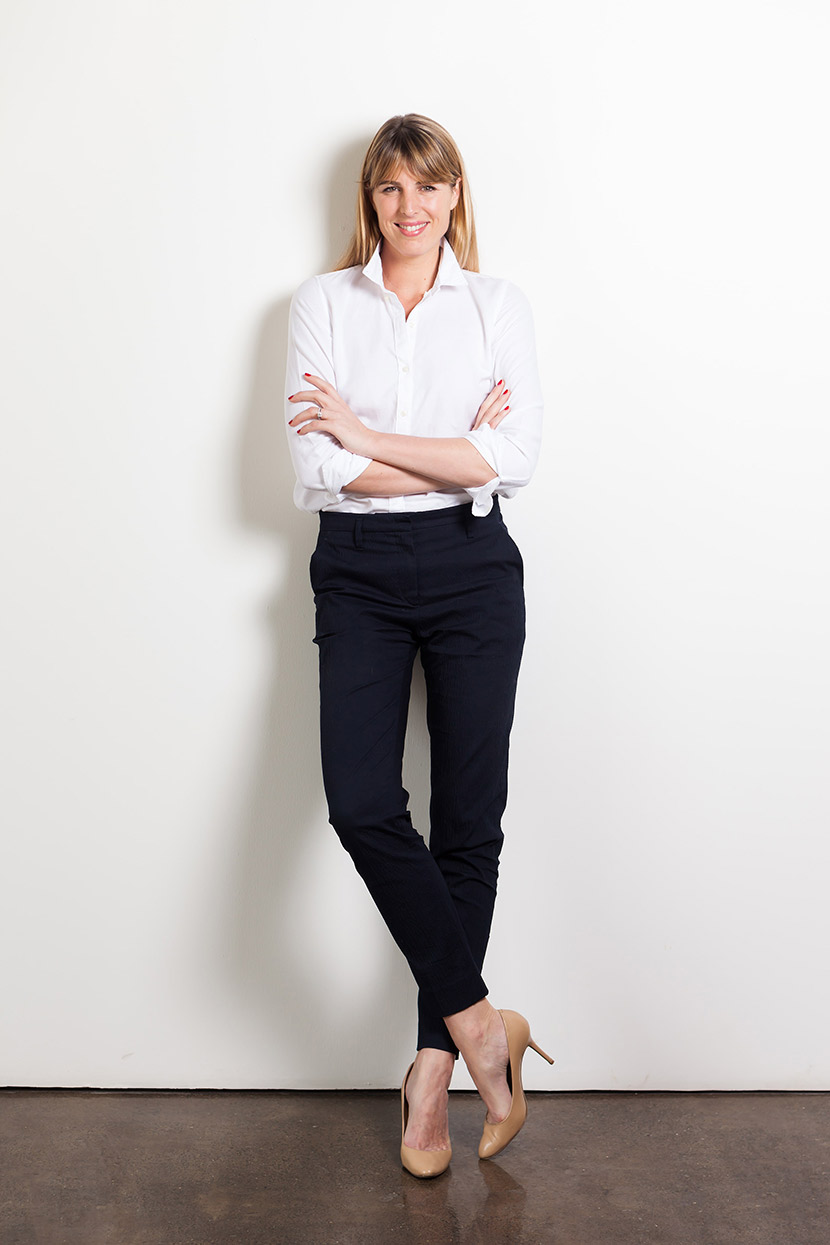 Wild & The Moon is a novel cold-press juice bar, the first of its kind in Dubai and is located inside what was formerly a warehouse. Marie Laurent has successfully transformed this warehouse space by following an approach merging industrial and sustainable design. The resultant space is welcoming and resonates with the concept of an organic and nature-inspired food and juice haven.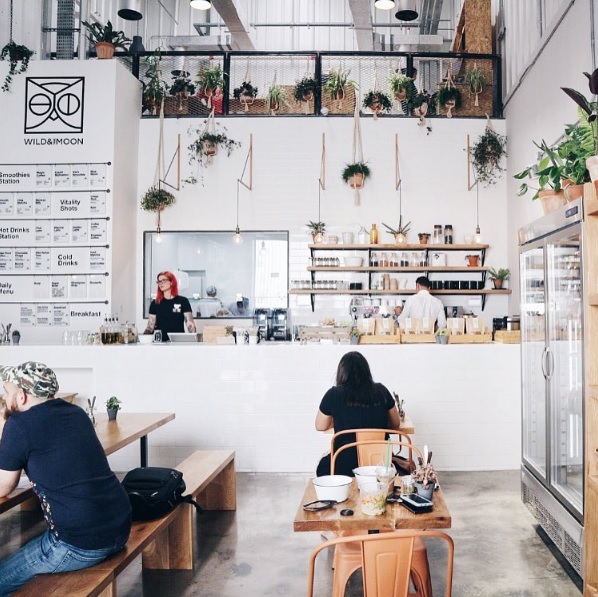 The designer adds, "The idea was to represent a new concept through design for healthy and raw eating. That's why we've worked around bringing together industrial and sustainable elements with a touch of comfort-driven and home-inspired design."
With white for a backdrop, Marie has mixed the old and new in her choice of furniture for Wild & The Moon. She has selected vintage chairs from Lantigone and designer pieces from Tolix. Even the light fittings have all been custom-designed. The colour palette is earthy with shades of brown and other neutral tones to stay true to the theme of this organic juice bar. The look is cohesive and every element comes together beautifully.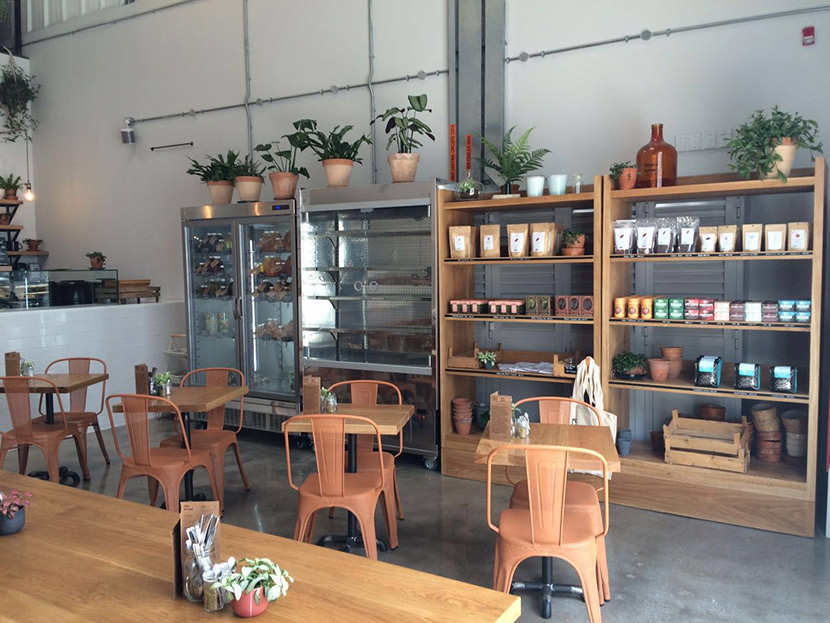 To further reinforce the feeling of being at home, Marie has incorporated an abundance of indoor plants in her design. The plants bring the outdoors in, while blending seamlessly with the indoors to lend an invigorating feel to this space.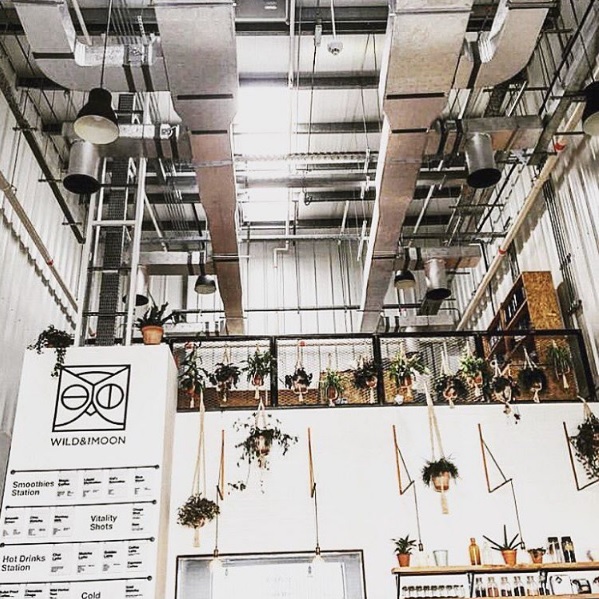 For her choice of materials, Marie has stuck with cement, raw wood and raw steel. She stays  true to the overall industrial look and feel by using metallic meshes, railings and a raw steel-plated stairway leading to the upper floor of this juice bar.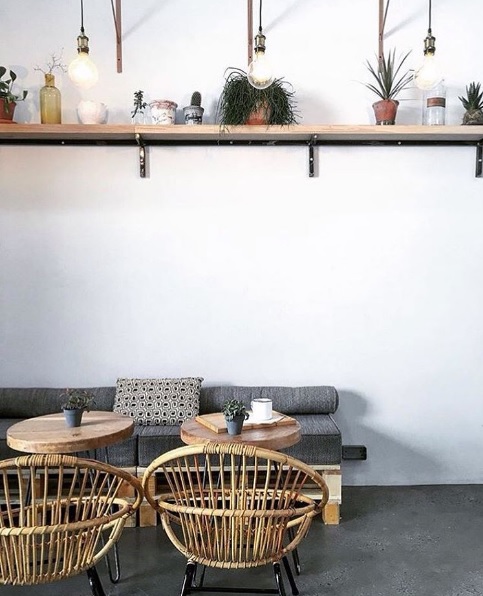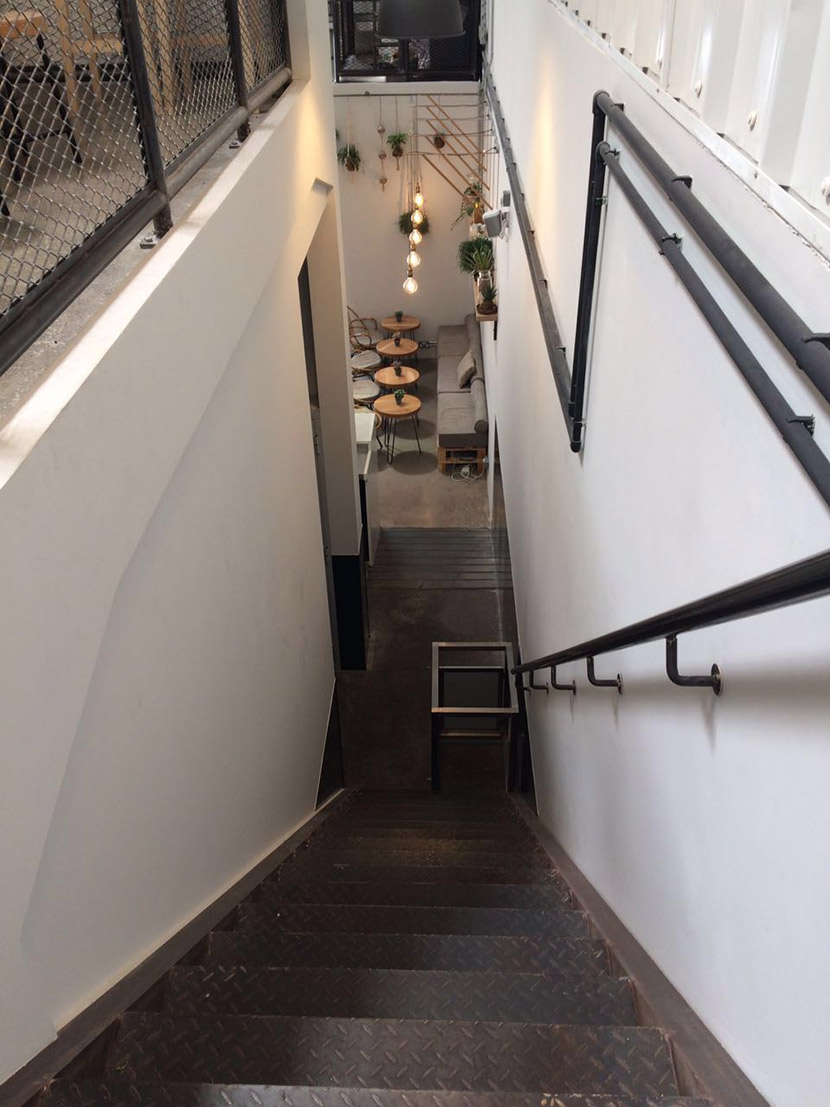 It's also interesting to note that her firm, Marie Laurent Architecture, looked into every aspect of this project, from design concepts, design development to site management.
Marie has managed to conjure a space that infuses a sense of warmth almost instantly. If the outdoor piques your interest, with its unusual choice for a facade, the inside beckons you with the promise of a home-away-from-home vibe, with some healthy food and drink options for company!
For more works by Marie Laurent, visit: www.marielaurent.com
All photographs by: Jeff David. Courtesy: Marie Laurent Architecture