Younes Duret: A cross-cultural design perspective
Younes Duret is a design wizard. All his designs celebrate contemporary European aesthetics, and yet you see this beautiful marriage with traditional Islamic motifs or elements that completely transform the character and look-and-feel of his creations. The designs exude invention, vigour, and there's something almost humorous and playful about each of them.
But, it doesn't end there. If the forms evoke awe and inspiration, the functionality of his pieces are beyond clever. And that is something that makes the designer's works click at so many levels.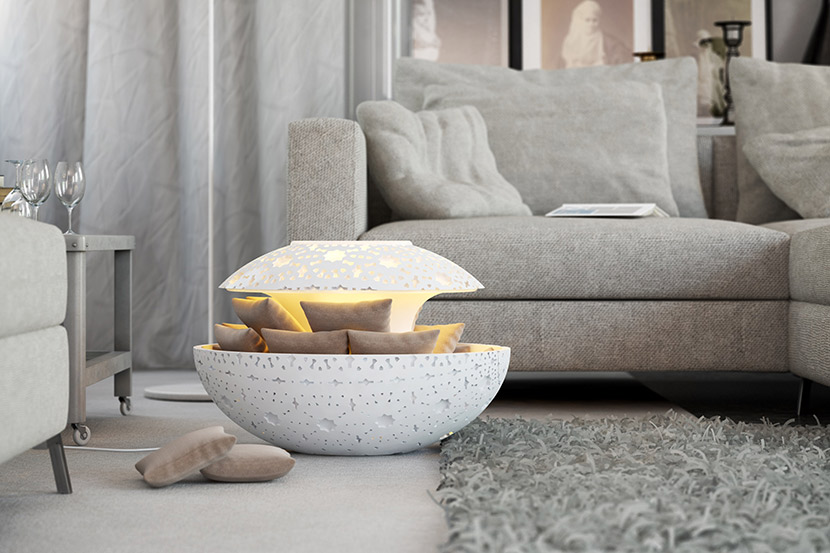 The industrial designer was born to a Moroccan mother and French father and his design ethos represent an interesting cross-cultural merger. While Casablanca, where he grew up, inspired him enormously, Paris is where he studied design and developed a distinct taste for European aesthetics. Today, he is highly revered in the design circles of Morocco with a very successful practice based in Marrakech.
I catch up with Younes in a freewheeling chat. I quiz him about his incorporation of Islamic motifs in contemporary furniture design and he says, "I've always been fascinated with the Islamic civilisation. Their art and philosophy is so profound. And that's why you see such bold representations of Islamic elements in my designs."
The Zelli, which is one of Younes' favourite designs, is a stunning library concept in a three dimensional geometric pattern whose structure is inspired by a traditional Moroccan mosaic.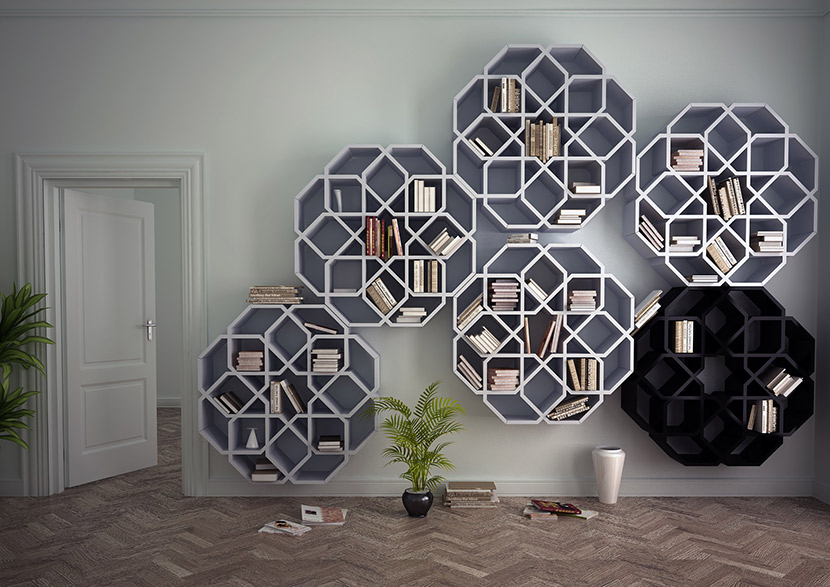 What's great about the Zelli is its innovative form. What is even more brilliant are the eight interlocking modules that fit together allowing for optimum storage.
Speaking about how he works, Younes says, "My approach is always finding a sweet spot between creativity, functionality and sustainability. It's not simply about the beauty or shape of my creations. I have a very inclusive approach that takes all these other elements into consideration as well."
The design wizard also loves experimenting with an assortment of materials and mostly the design dictates his material of choice.
The Atlas for instance is a seating design built with molded plywood and customisable cushions.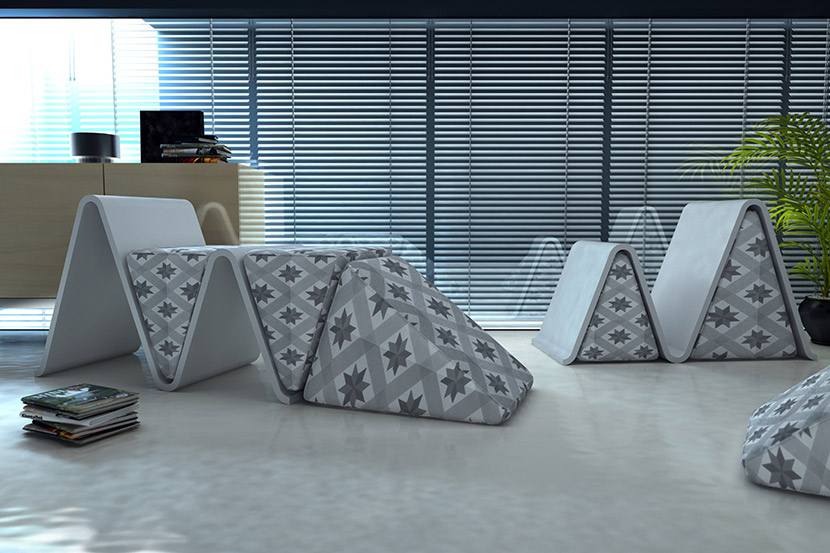 The design takes inspiration from a mountain range that extends through Maghreb. The Atlas is a versatile creation that offers seating as a stool, chair and even a chaise lounge.
In another showcase of how the designer loves experimenting with materials is the teapot Bildi.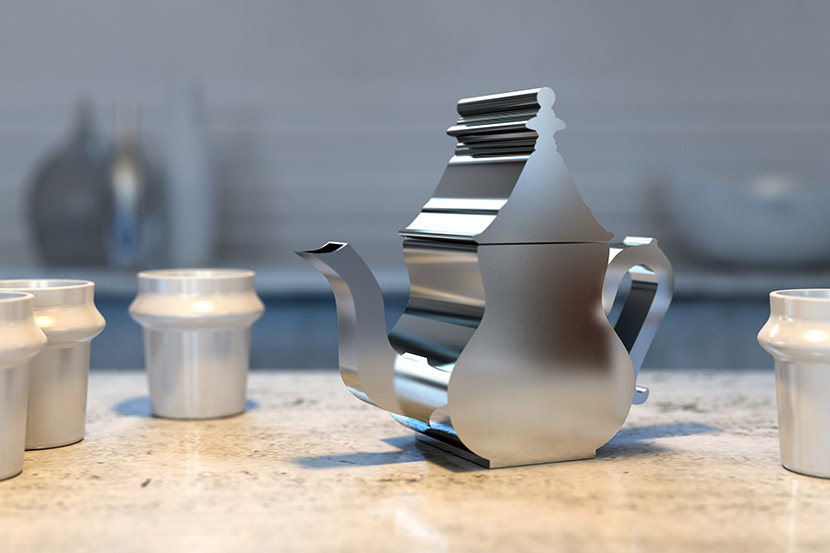 The Bildi is built with stainless steel and evokes Morocco by celebrating their traditional ritual of tea-time. The form is suggestive of variable geometry, with traditional curves, chops and extrusions, making it both artisanal and industrial; balancing between the past and present.
Currently the designer is working on a furniture redesign project for Comptoir Darna, a restaurant based in Marrakech. He will also be exhibiting his works at the upcoming international event on sustainability and climate change Cop22 that is scheduled from 7-18 November 2016 and is taking place in Morocco.
For more works by Younes Duret, visit: www.younesdesign.com
 All photographs courtesy: Younes Duret Design unless stated otherwise